2023 EDITION
Altman Solon's
Global Sports Survey
The latest edition of Altman Solon's annual Global Sports Survey dives into an industry whose cultural impact has never felt stronger and yet is on the verge of major disruptions. In 2023, we spoke with over 150 senior sports executives globally and surveyed 2,500 sports fans located in the U.S., Mexico, the U.K., France, Germany, Spain, Italy, and China.
The sports media industry is experiencing unprecedented changes. As fans' habits continue to evolve and the sports industry faces further fragmentation, a dialogue among all market participants – fans, rights owners, media distributors, investors, and partners – is necessary to ensure the continued success of the sector.
We are delighted to present the findings of our 2023 Global Sports Survey, which will feature five chapters published over the coming months:
For the sports industry to meet the unique challenges of a global and increasingly decentralized marketplace, we believe stakeholders should strategize collectively and challenge conventional wisdom.
Our findings focus on the following areas in the sports sector:
Changing Media Consumption
Rights Owners Perspectives
Media Companies Perspectives
Investor Perspectives
Key Innovations
> Changing Media Consumption (October 2023)
> Rights Owners Perspectives (November 2023)
> Media Company Perspectives (December 2023)
> Investor Perspectives (January 2024)
> Key Innovations (February 2024)
CHANGING MEDIA CONSUMPTION
Reimagining Live Sports for the
Fans of the Future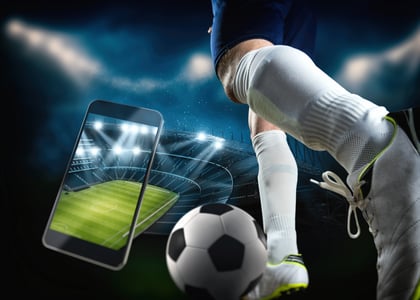 "Media companies need to engage end users and understand what they want and when they want it: Not all consumers want the whole menu — some just want live sports, others only highlights, others behind the scenes and documentaries, etc."

Senior Executive, Global Sports Governing Body
The sports media landscape has never been more fragmented, creating obstacles for the average fan to discover and access sports content. Meanwhile, a younger cohort of sports fans with shorter attention spans is favoring post-game highlight reels and second-screen experiences over live games broadcast on "traditional" linear TV. As fans move towards short-form and digital content, broadcasters and rights owners are experimenting with ways to monetize highlights and adapt this format to a multitude of platforms for a broader reach. It's not just the content that's changing, but the nature of fandom itself. Indeed, 56% of sports executives foresee a more athlete-based fandom that centers sports celebrities over teams taking hold among younger generations.
As sports fans in generations Z and Alpha come of age, they are expected to maintain their online-heavy media diet. By 2040, total TV hours watched per week are expected to drop by 15-20%. What's more, today's sports fans multitask: 57% of fans report browsing the internet while tuning into sporting events. In response, over 70% of sports executives see expanding content offerings beyond live events, augmenting live media experiences, and personalizing content and recommendations as essential ways to increase engagement with fans.
Finally, the rise of streaming platforms has further decentralized the sports media landscape, making content harder to find as well as difficult and expensive to access: 60% of fans report having issues accessing and discovering games for one or more of their most essential leagues. Executives believe that content syndication through rights sharing and where-to-watch guides; promotion strategies like live push notifications; and flexible pricing are integral to making live sports easier to watch. At the moment, reconsolidation in the sports media landscape is likely to follow one of two scenarios: a closed market with a small number of dominant platforms aggregating sports audiences; or an open market where live sports content is cheaper and easily accessible through multiple media outlets.
"Broadcasters and rights owners need a better understanding of the 'fan of the future' and must adapt their packaging to the shifting trends. The industry is at risk of missing out on the next generation of fans."
President, Global Sports Federation
RIGHTS OWNERS PERSPECTIVES
Rewriting the Monetization Playbook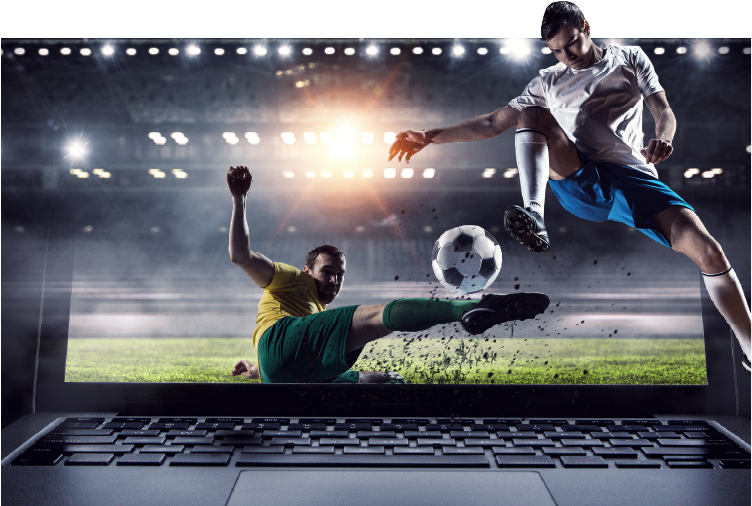 "Rights owners need to think and act like entertainment franchise owners. Creating more assets and inventory with relevant products and services to attract, entertain, and retain new, adjacent and younger audiences."

CEO, Sports Media Company
Media rights have long been the main source of income for sports organizations. But in today's fragmented and economically challenged media landscape, some rights are facing potential devaluation. Factors like cord-cutting, market saturation, and competition from other sports have already led to flat domestic rights revenues for four out of five European soccer leagues. Even though rights deals continue to climb for top-tier U.S. sports, some 85% of industry leaders believe that rights owners are not actively addressing the changing needs of their media partners.
Despite this challenging media environment, the reach of top leagues and athletes has never been more global, with fans in some markets willing to pay hundreds of dollars a year to stream games and events from their favorite leagues. Sports organizations can innovate their product offering and experiment with new direct-to-consumer distribution models geared toward these fans – especially given that elite domestic leagues, like the NFL and major European football leagues, appeal to over 80% of fans in their respective domestic markets.
For rights owners to mitigate market risks, they should expand their addressable market by:
> Looking towards international distribution deals and investing in marketing their league/teams on a global scale.
> Packaging and negotiating media rights to bring more bidders to the table, including upstart tech platforms, streaming services, and gaming sites.
> Focusing on long-term partnerships, with longer media rights cycles and performance-based variables. Deals, like that between Major League Soccer and Apple TV, amounting to $2.5 billion over ten years with potential upside based on subscriber growth, are largely seen as the future of rights deals.
> Creating new categories of rights in emerging areas like gaming and Web3.

The sports industry is undergoing a massive transformation, and sports organizations must adapt their business models accordingly and take a more active role in their media rights. By better understanding who their fans are, and getting clarity on their business model, including distribution strategy, buyer profiles, and ways to innovate, sports rights owners can thrive in uncertain times while rewriting the playbook on monetization.
"Single-mindedly focus on fans, obsessively build strong products/propositions and seamlessly collaborate with stakeholders including licensees, for maximization of value
(commercial and non-commercial)."

Sanjog Gupta, Head of Sport, Disney Star
Altman Solon is the world's largest strategy consulting firm focused exclusively on the Telecommunications, Media, and Technology (TMT) sectors.
As trusted advisors to major media players and leading investors, we have helped to identify, develop, and implement many of the era-defining strategies that have shaped the sector over the last twenty years. We offer precise, rapid, and tailor-made solutions, from strategy development to investment advisory.
Leveraging data and industry expertise, we help media companies understand how to anticipate and invest in the evolving nexus of audience consumption, content, and media technology.

Altman Solon has an extensive international reach with offices in Boston, London, Los Angeles, Mexico City, Milan, Munich, New York, Paris, San Francisco, Singapore, Sydney, Warsaw, and Zurich, with successful projects completed across the globe in more than 100 countries.
Our 2023 Global Sports Survey
In developing this report, Altman Solon spoke with over 150 senior executives within the sports media industry. In parallel, a separate online survey was conducted of approximately 2,500 consumers interested in sports and located in the U.S., Mexico, the U.K., Germany, France, Italy, Spain, and China.
Complete the form below to receive future insights from our 2023 Global Sports Survey.